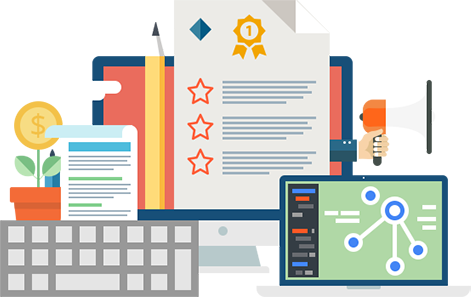 Marketing
It includes a set of tools for writing feature articles for the key user requests, reputation management in the network, the establishment of information noise and the creation of a complete customer database, specifying the relevance of contact data.

Forming of marketing surroundings of commodities or services

As well as a mother takes care of a child, surrounding him with love and protecting against possible offenses, so our team of content marketers and PR managers grooms each project.

Our main task — is to acquaint and to make potential customers fall in love with your products. Indeed, a task to assure a visitor in reliability and a high quality of the given services is fixed on the informative surrounding.